The Multilift
With more than 25 years' experience in manufacturing motors, Lemac is proud to introduce a cost-effective and versatile solution for various lifting applications, the Lemac Multilift.
No engineer required
No significant structural work
No electrician required
Quick and easy to install
Rack and pinion reliability
Provides multiple lifting solutions
Works even in a power cut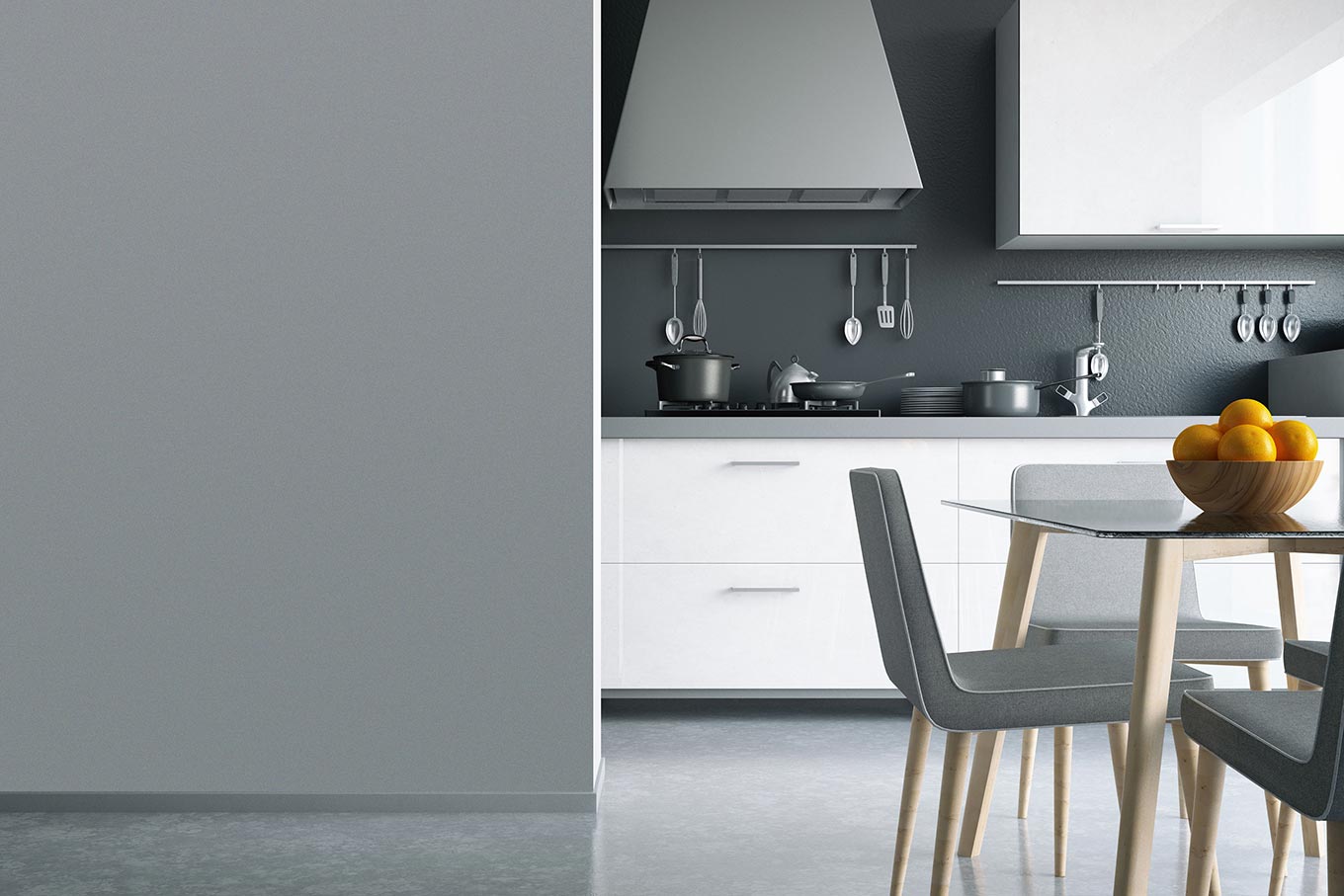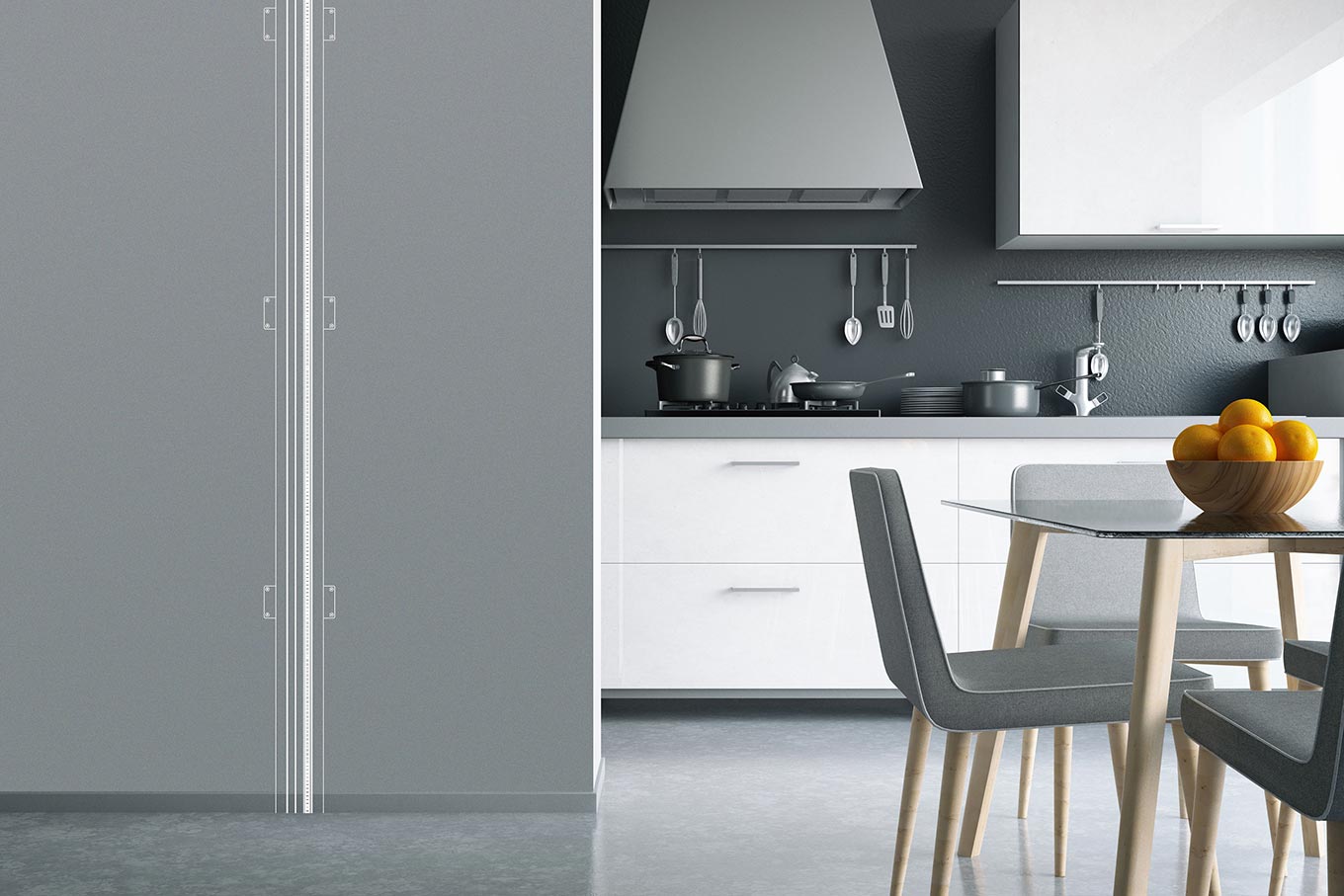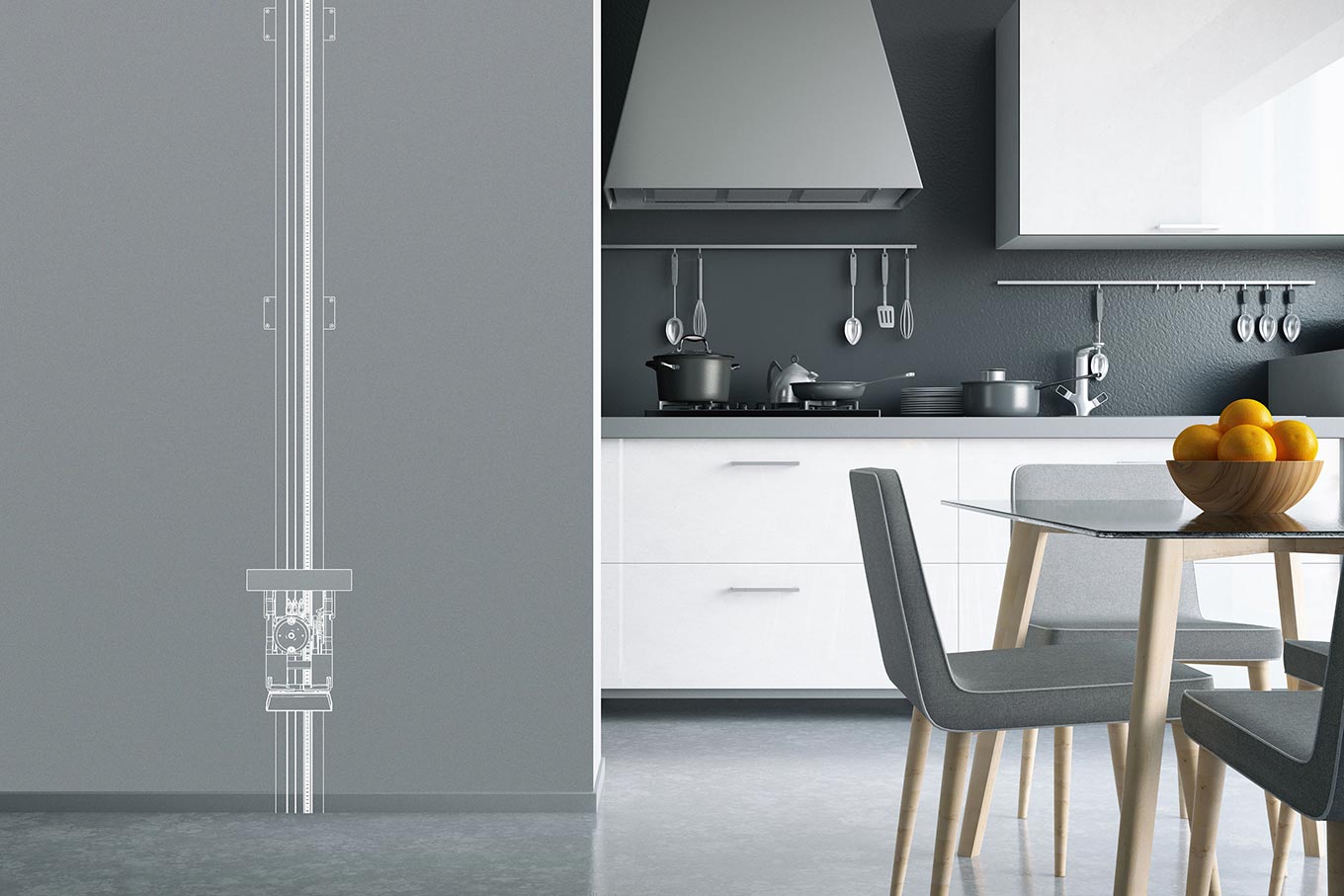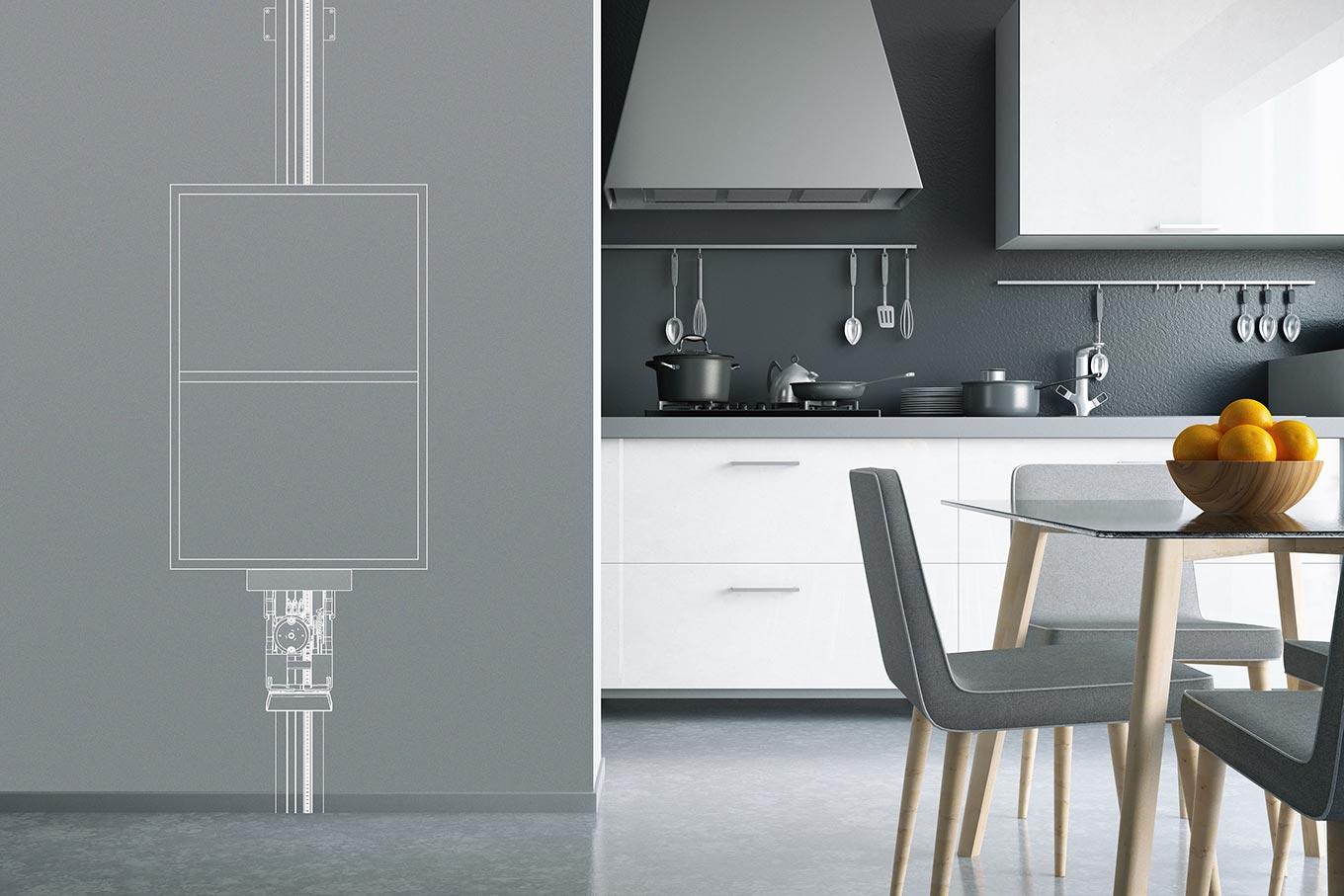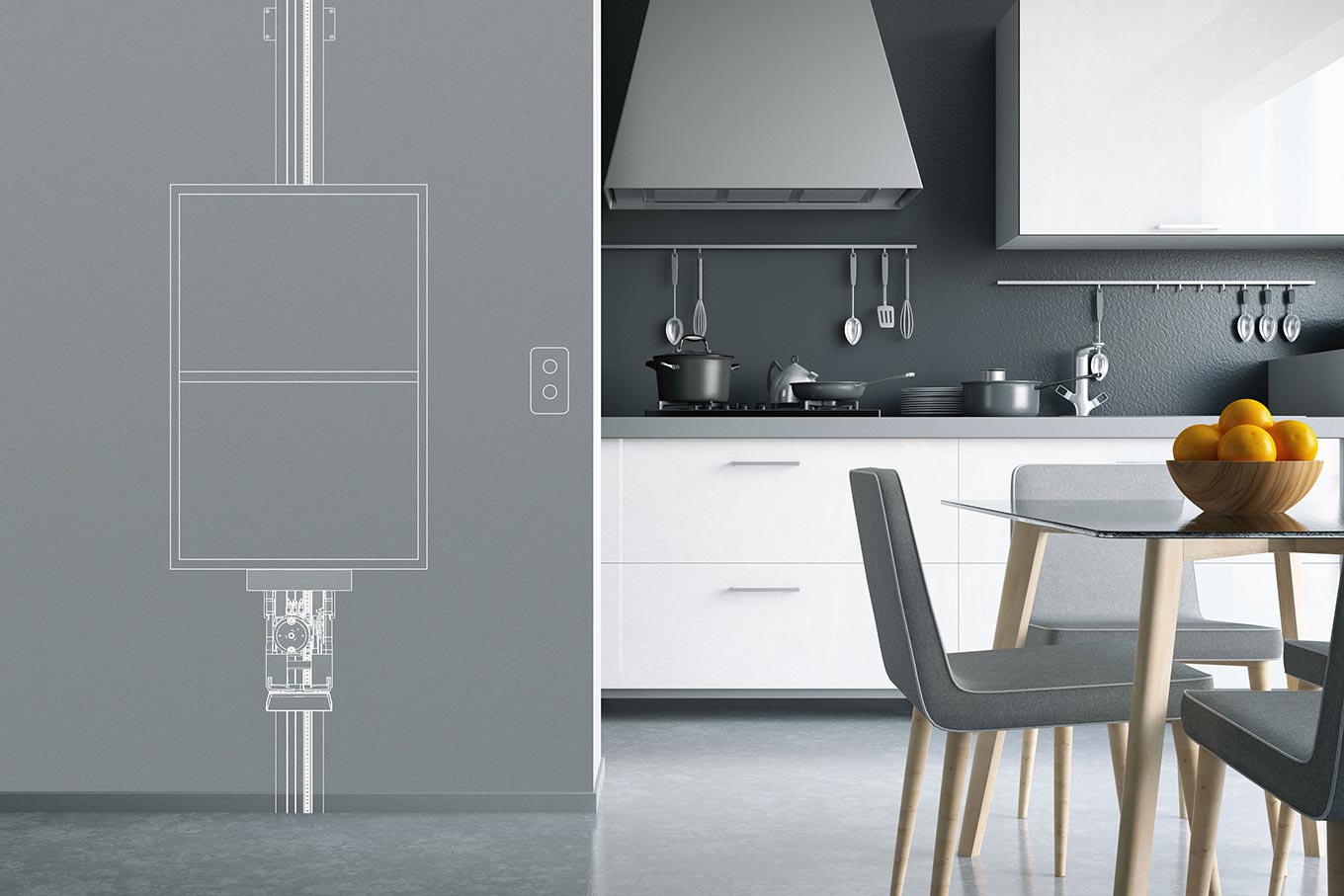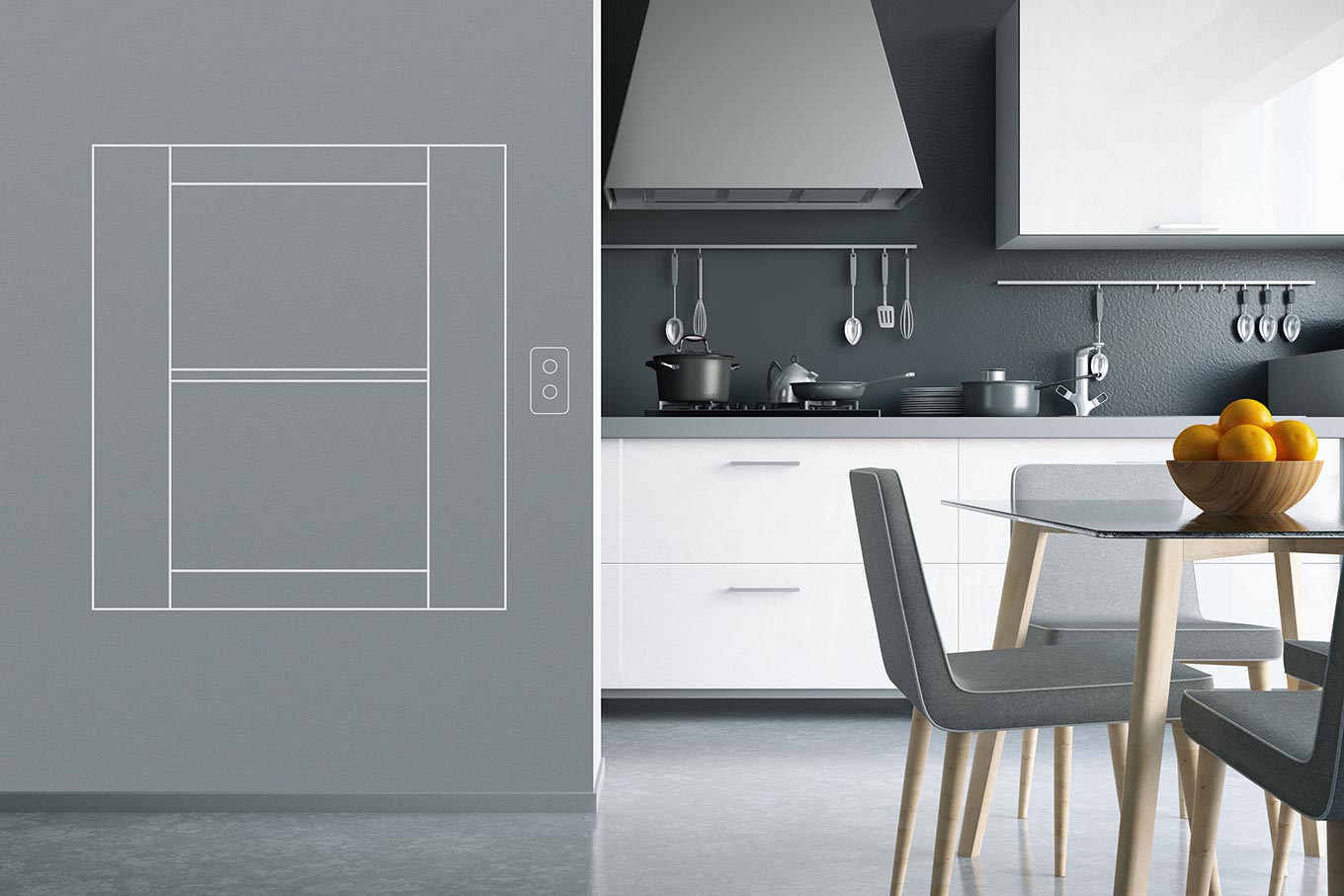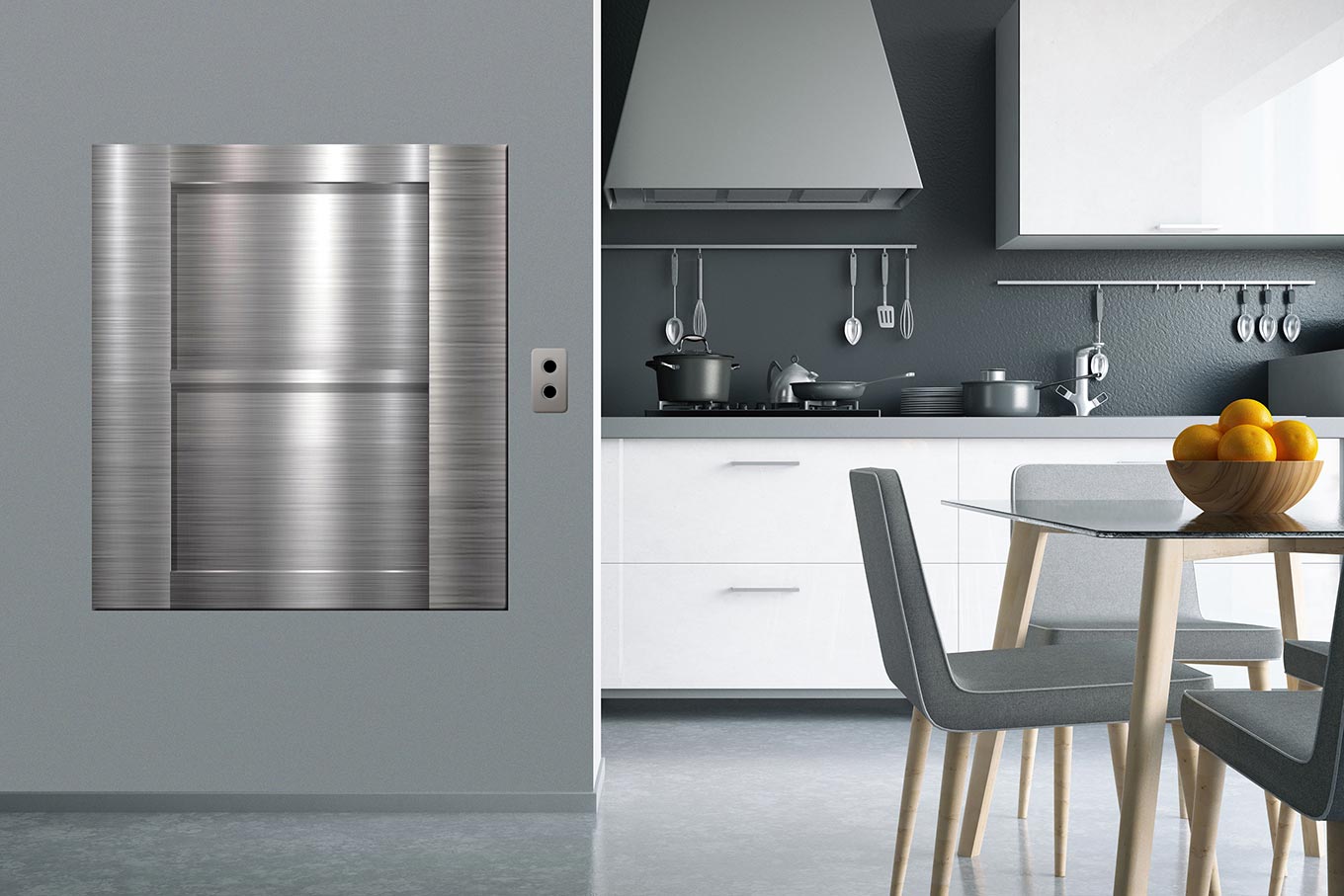 What do I get with my Multilift?
The core component set comprises:
A two-piece 5 metre rail with rack and pinion track
4 x wall fixing brackets
Wiring and call/send button assembly
Motor carriage assembly
Horizontal mounting bracket
External battery pack and power supply
Easy-to-follow Installation instructions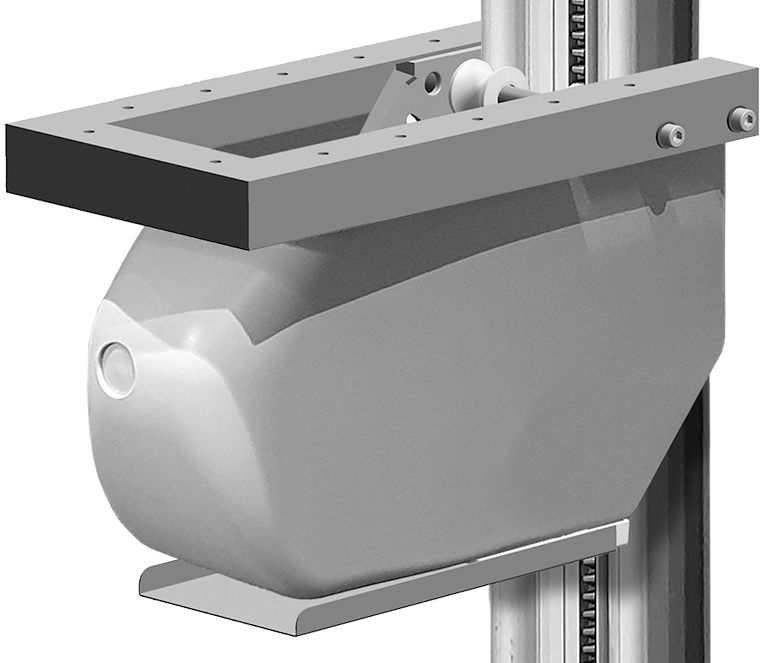 The Multilift core component set is intended to be enclosed, and it is the responsibility of the installer to enclose the multilift in a suitable manner, at all times making sure to comply with local building regulations.
Multiple lifting solutions from a single product
Kitchen/hotel/guesthouse environments
Garage or mezzanine building applications
Residential through-floor applications
No longer is there any need for expensive goods lift installations, which can cost tens of thousands of pounds. The Lemac Multilift is a simple and customisable 'core component set' which serves as the foundation for whatever application you require.
Simply install the vertical rail system to a wall, attach the motor carriage and plug it in! The Multilift comes with all the wiring you need and features a separately contained rechargeable battery pack, meaning it will continue to work in the event of a power cut.
Once installed, the included mounting bracket enables you to add further components to your Multilift – from a simple shelf or platform for raising and lowering items, to a fully enclosed 'dumbwaiter' style housing… it really is up to you.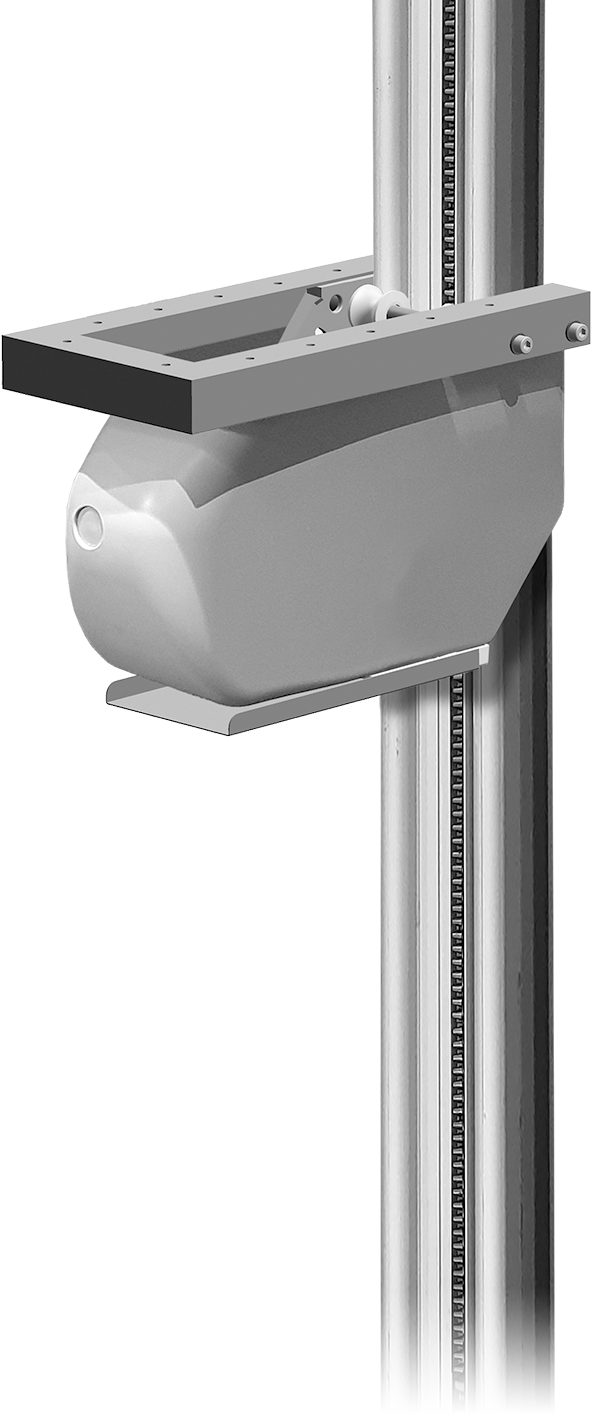 For an additional cost we can supply a full door and housing kit if required, to make your multilift into a dumb waiter. This additional kit comprises:
Satin black powder coated mild steel internal box
Removable stainless steel shelf and tray
Complete set of inner sliding doors
Complete set of outer sliding doors
Easy-to-follow installation instructions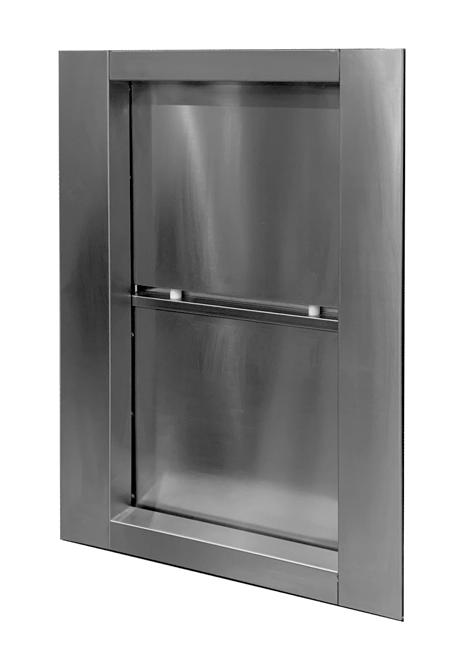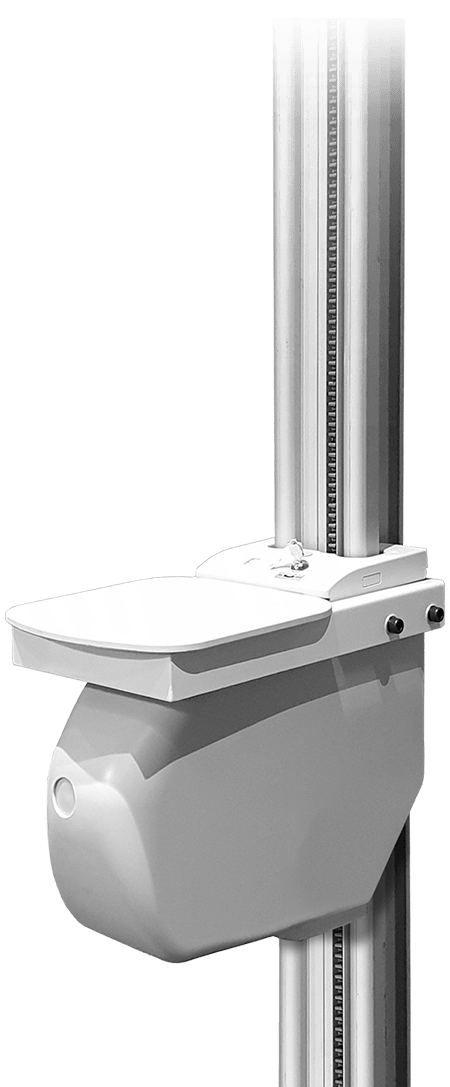 NOW AVAILABLE
The Multilift 50
Multilift core component set
Powder coated mounting bracket
Additional protective carriage housing
Keyswitch on/off control
Integrated support shelf
Remote control - no need for wired call stations
Easy-to-follow Installation instructions
Note: Multilift 50 is not suitable for enclosing.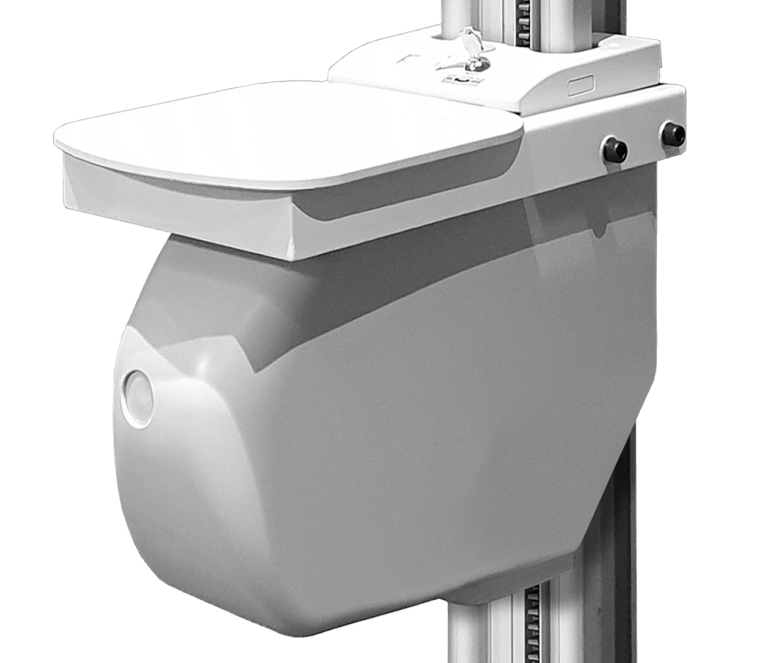 How safe is it?
Because the Lemac Multilift is based on our proven stairlift technology, it comes as no surprise that it meets the same high safety standards. The Multilift features an 'overspeed governer', which means that it will stop immediately in the unlikely event that the motor fails.
If you choose to leave the Multilift open and not enclose it in a bespoke lift shaft* then, as with any mechanical equipment with moving parts, it is important to observe all necessary safety precautions.
Rack and pinion technology means there are no complicated or temperamental hydraulic systems involved The separately enclosed control system and battery pack means you have quick and easy access in the event of any required maintenance.
*Note: Multilift 50 is not suitable for enclosing.
Why is the multilift so affordable?
Because Lemac's tried and trusted technology is so reliable, requiring only minimal maintenance, it made sense for each Multilift core component set to be assembled primarily from recycled or remanufactured components. This not only protects our environment by reducing the need for perfectly serviceable components to be scrapped and new ones manufactured, it also saves money – a saving we can pass on to you.
Lifting systems similar to the Multilift can often cost many thousands of pounds, but because of the way the Lemac Multilift is manufactured from repurposed components, we can offer it for sale at a low cost.
Skip navigation Home page Site Map Contact us Top of the page Accessability Statement